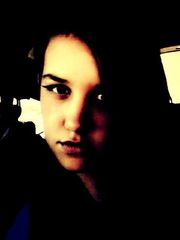 Name: Pei Ton ( ペイト)
Born: October 22nd, 1998
Height: 177 cm/ 5'10
Career:
Pei Ton was discovered in early 2012 on Nico Nico Douga. Her cover of Danjo was the 5th most watched video of the time, until her account was hacked into and deleted by an anonymous viewer. Her fan base of over 10,000 was vastly ignored until April of 2012, when the Internet sensation was flown to Tokyo.
Pei Ton has been featured in a few Japanese fashion magazines, and has performed live over twenty times. She is currently working on furthering her singing career. She has sung songs Danjo, Fashion Monsters, and many others.
Pei Ton hopes to permanently move to Japan soon, and become fluent in the language. She also hopes to become more well-known, and to restart her Nico Nico Douga account.
Whilst in Japan, Pei has guest-starred in many anime, playing light roles or background characters, and has been cast to play several other, more important roles soon. She often plays foreigners, though her accent can be considered Kyoto-style, gifting her with the ability to play native speakers as well.
Background:
Pei Ton was born in Southern Mongolian and raised in the United States. She is Eurasian-Latino, mixed with Latin, Mongolian, and European blood.
There has been a large amount of debate... is Pei Ton an idol?
I'd say so. She has a fan Instagram (though drastically unpopular, with only 4+ followers at the moment), and I respect her and have her photographs pinned up on the wall in my room. Some may disagree, but I say yes.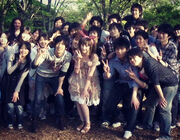 She has loads of Japanese fans, as well as Chinese and South Korean followers.
Is Pei Ton Just a One-Hit-Wonder?
Edit
The fourteen-year-old school girl has disappeared from Japanese pop charts almost completely. Google'ing her won't draw much information unless you can read Japanese. Even then, her internet presence and notification are far and few between. And, to make matters worse, Japanese talent agents are searching less and less for foreign talent.
When I spoke with Pei Ton (whom I have met personally whilst she was in Japan), she said that, "I do hope I can return successfully. The problem is that I think I've waited a bit too long, and now I have to start all over." I agree with her statement- her absence will set her back greatly, She has to begin to aquire a new fanbase, starting at 1. Hopefully, we can all help her with her return to fame!