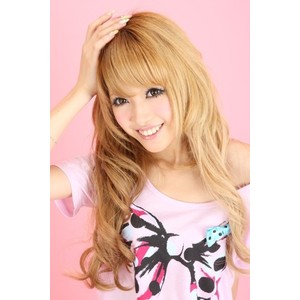 Birthday: April 29th 1991
Height 155cm
Weight 37kg
Birthplace: Tokyo, Japan
She started as a model for the popular magazine Popteen. Now she works for Vanilla Girl and Egg magazines.
She bears the record for more Popteen covers from March 2009 to August 2010. (August cover alongside singer Nishino Kana)
Her favourites are pastel colors. When shooting a fashion magazine, sheputs her hands on the ear in a unique gesture, "the く み っ き ー (kumicky), gesture".
She's best friends with Popteen model Murata Li.